As business owners, we often come across products and services that we love and can't wait to share with our audience. But the thing is when we share our reviews with the public we are potentially leaving a lot of money on the table. That's where affiliate marketing comes in.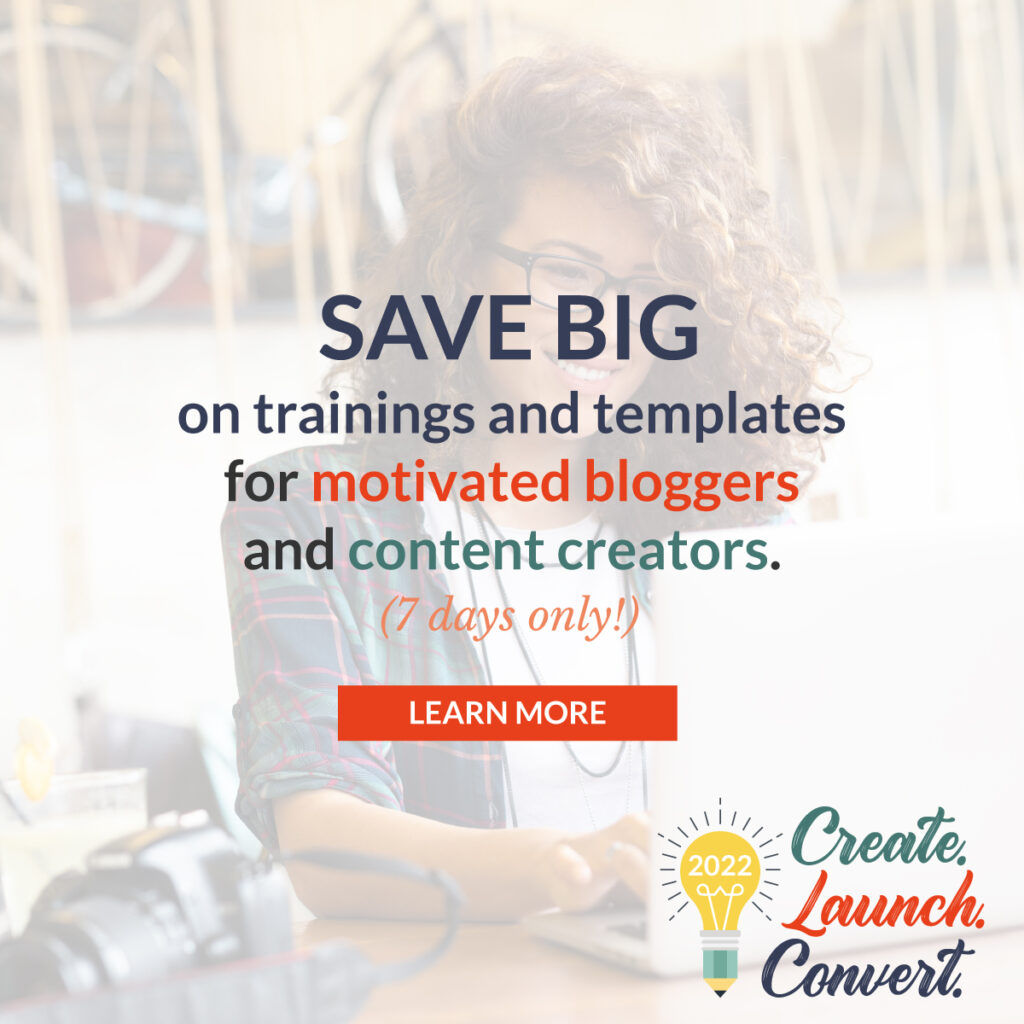 You may be asking what exactly is affiliate marketing. Affiliate marketing is an advertising model in which a company pays others (e.g., bloggers) to advertise their products and services and generate sales. Affiliates place ads or market the products or services on their website, app, or blog. But the question is HOW to implement this model into your business or can you even make it work. The truth is affiliate marketing can work with any business or service. As a photographer I have used a lot of various companies that I love, there have also been a few that I was rather unhappy with too but that doesn't mean that they would not have been right for someone else. That's where my friends at Ultimate Bloggers come in. They are launching a great bundle titled Create. Launch. Convert. In this bundle, you have access to content that will help you understand how to use affiliate marketing in your business.
You'll learn how to not only grow your side hustle with affiliate marketing in this Grow Your Side Hustle Free webinar
These are just a few questions that will be addressed
*Do you know how to use affiliate marketing?
*How to use affiliate marketing to grow your side hustle free webinar
*If you are looking for ways to grow your side hustle without having to create a new product?
Matt McWilliams, one of the most successful affiliate marketers on the planet, wants to teach you how to do exactly that! My friends at Ultimate Bundles teamed up with Matt to bring you a free webinar called How to Grow Your Side Hustle Income with Affiliate Marketing
In his free class, you will learn how to:
Spot the hidden advantages of affiliate marketing
Avoid the #1 mistake new affiliates make
Promote products you believe in with skill and confidence
Make more sales by leveraging bonus offers
3X, 5X, or even 10X your commissions
His class is being offered live two times for your convenience:</p>
Tuesday, February 15th at 3 pm ET
Wednesday, February 16th at 12 pm ET
I hope we will see you there! Just register for one of the two free webinars here: https://ultimatebundles.com/uccb2022-webinar-registration/#a_aid=a7816&a_bid=0571d95e